Dead Body Air Transport Services In Hyderabad
LastRides Dead Body Air Transport Services
In times of loss, when a loved one passes away far from home or in a distant location, arranging for their final journey can be overwhelming for the grieving family. LastRides Dead Body Air Transport Services is dedicated to providing compassionate and efficient air transportation solutions for deceased individuals, ensuring their remains are brought back to their families with utmost care and respect.
Bridging Distances with Compassion and Respect
Dead Body Flight Services In Hyderabd
Best Dead Body Flight Transport Services
Compassionate Handling: At LastRides, we understand the emotional toll that comes with the loss of a loved one. Our team is trained to handle every situation with compassion and empathy. We treat the deceased with the utmost respect, ensuring they receive the dignified treatment they deserve throughout the air transportation process. Swift and Reliable Transport: In times of bereavement, families need a reliable service they can trust. LastRides Dead Body Air Transport Services operates with efficiency and punctuality, ensuring that the deceased is transported swiftly to their final destination. We work closely with airlines and relevant authorities to minimize delays and expedite the necessary formalities.
Dead Body Air Transport Service In Hyderabad
Global Reach: Whether it's a domestic or international transportation requirement, LastRides has a wide-reaching network that can accommodate air transport to various destinations across the globe. Our well-established connections enable us to navigate the complexities of cross-border transportation seamlessly. Compliance and Documentation: Transporting human remains via air requires adherence to specific regulations and documentation. LastRides takes care of all the necessary paperwork and legal requirements, sparing the family from added stress during an already challenging time.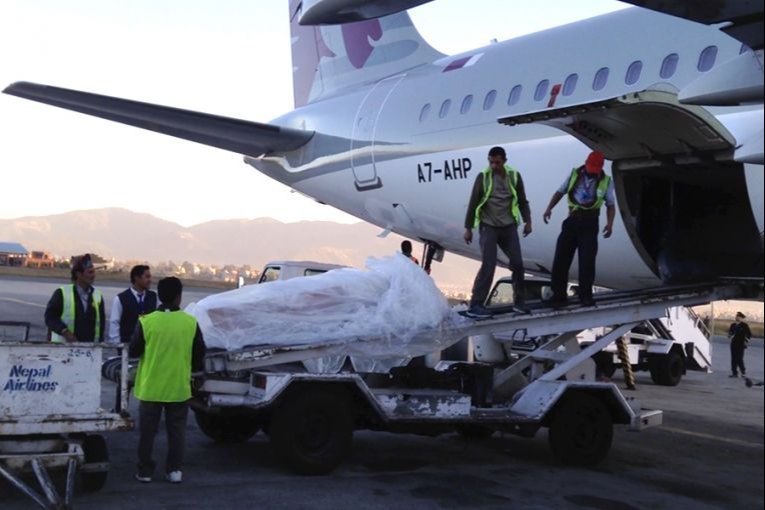 Low Cost Dead Body Flight Services In Hyderabad
Personalized Services: We understand that each family has unique requirements and cultural considerations. LastRides offers personalized solutions to cater to specific needs. Our team is ready to accommodate special requests, making the journey back home as comforting and meaningful as possible for the family. Transparent Communication: During such emotionally charged situations, clear communication is vital. LastRides maintains open and transparent communication with the family throughout the transportation process, keeping them informed about the progress and expected arrival time. This transparency helps alleviate anxiety and offers assurance to the family.
Dead Body Airplane Services In Hyderabad
Conclusion: LastRides is committed to being a reliable and compassionate companion for families during their difficult times of loss. With efficient and respectful air transportation solutions, we bridge distances, ensuring that the departed can return home to their loved ones with dignity and care. At LastRides, we stand by our commitment to providing exceptional service, offering families the comfort and support they need during the process of saying their final goodbyes to their beloved departed.