Dhana Puja Samagri In Hyderabad
In Hindu tradition, performing Dhana Puja (rituals of offering) is an integral part of bidding farewell to departed souls and honoring their memory. LastRides understands the significance of these sacred offerings and provides Dhana Puja Samagri (materials) to ensure that families can perform the rituals with reverence and devotion, paying their final respects to their loved ones. The Importance of Dhana Puja: Dhana Puja is a ritual of offering prayers, flowers, and other symbolic items to the departed soul, seeking blessings for their peaceful journey to the afterlife. It is believed that by performing Dhana Puja, the soul attains peace and its transition to the next realm is eased.
Complete Dhana Puja Samagri: At LastRides, we offer a comprehensive collection of Antim Sanskar Samagri, carefully curated to include all the essential items needed for the rituals. Our samagri sets typically include incense sticks, camphor, betel leaves, coconut, flowers, sandalwood paste, rice, and a variety of other items required to perform the rites. Quality and Authenticity: LastRides ensures that all the Dhana Puja Samagri provided is of the highest quality and authenticity. The materials are sourced from trusted suppliers, and our team verifies that each item meets the traditional standards required for the rituals.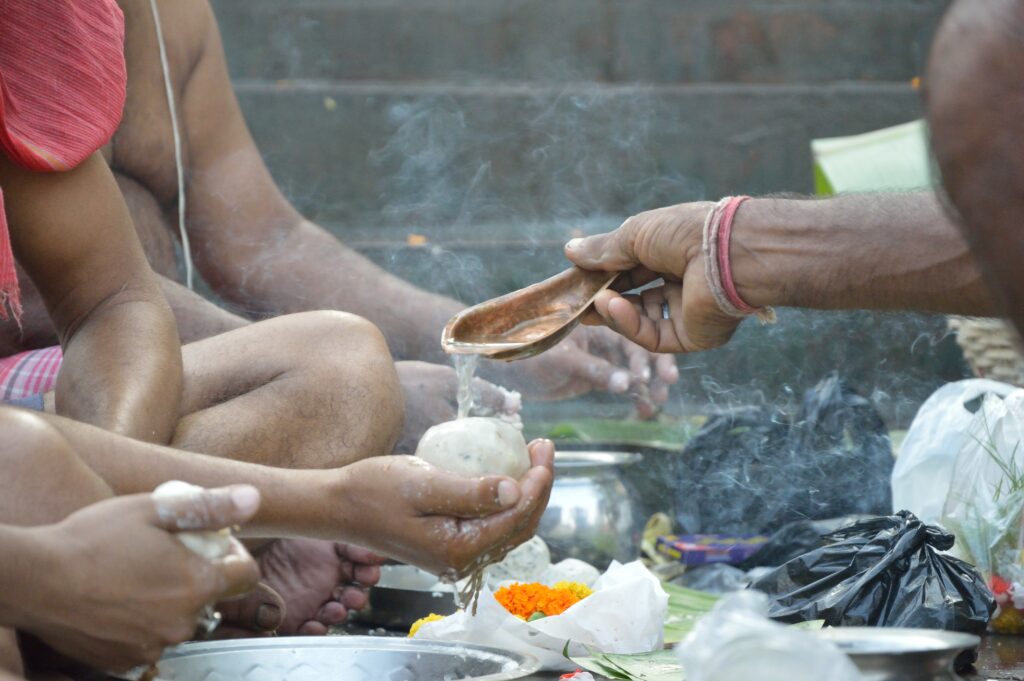 Dhana Puja Samagri Services In Hyderabad 
Support and Guidance: For families unfamiliar with the Dhana Puja rituals or those who may require assistance, LastRides offers guidance and support. Our knowledgeable staff can explain the significance of each item in the samagri set and provide step-by-step instructions on performing the rites. Customized Sets: We understand that different families may have specific customs or regional traditions when it comes to Dhana Puja. LastRides offers the flexibility to customize the samagri sets to accommodate these unique preferences, ensuring that the rituals are carried out in accordance with the family's beliefs. 
Best Dhana Puja Samagari In Hyderabad
Top Dhana Puja samagri In Hyderabad 
Convenience and Timely Delivery: During times of grief, convenience is essential. LastRides ensures a seamless process of ordering and delivering Antim Sanskar Samagri. Families can easily place their orders online or through our dedicated customer service helpline. Our efficient delivery ensures that the samagri reaches the family promptly, allowing them to perform the rituals at their preferred time. Conclusion: LastRides Antim Sanskar Samagri enables families to perform the sacred rituals of offering with reverence and devotion, honoring the memory of their departed loved ones. With high-quality and authentic samagri sets, customized options, and dedicated support, we strive to ease the process of performing Dhana Puja during a time of grief. At LastRides, we are committed to assisting families in bidding farewell to their loved ones with heartfelt prayers and sacred offerings, guiding their souls on a peaceful journey to the next realm.